>> Friday, September 10, 2010
I just came across this blog through someone else on my Google Reader. Every week she does a "Friday Fives" and this week the topic is September 11th. It's a sensitive subject for some. I honestly believe it defines our generation just like the death of JFK defined some, or Marilyn Monroe, or Elvis...
What are 5 things that you remember about that day nine years ago?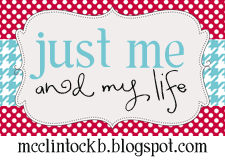 1. Staring in disbelief that the first building was on fire. That a plane really did fly into the World Trade Center.
2. Suddenly someone saying:
"Was that just another plane? Or did they just replay the clip again??"
It was definitely the second plane.
Talk about feeling like you got punched in the gut - and I didn't even know anyone in New York (much less the World Trade Center). I can't imagine how it felt to know someone you loved was in one of those buildings.
3. Watching the buildings collapse because the steel could no longer sustain the weight of the building.
It just crumble like someone had planned to demo the building.
Did these terrorists know the buildings would collapse?
Did they realize there would be this much destruction?
4. My friends and I were seniors in high school. Starting our year, turning 18, and wondering what this would mean for us.
Is our country going to war?
Would there be another draft?
Would we have to go to war?
Our generation had only heard about wars. We weren't IN wars.
(Some of my friends were brave enough join the military and spend time overseas protecting our freedom).
5. The patriotism and bond that Americans felt after that day.
Although, a little short lived, it seems, for several months we all felt like "one".
We were proud to be Americans. And we weren't going to back down.